Summer is indeed here in all its glory.  We know that means rainfall is here, too.  In fact, in many parts of the country we have had record setting storms.  Precipitation can heavily contribute to an overloaded sewer system.  As a nation, we have over 700 communities that utilize combined sewer systems.  There are some Cities that have separate sewer systems but this is no small financial investment.  Even so, municipalities have the burden of making sure these systems are functioning. It can pose a health risk and even more financial strain if they are not.
There are small contributions the residents of any community can make to keep overflows to a minimum.  With a combined effort, each small attempt will add up to bigger and better successes.  A few good suggestions are:  1. use less water during a storm.  Showering, flushing the toilet and doing laundry should be avoided, if possible. 2. Please don't litter.  Strom drains can be affected when garbage is near and subsequently can raise the possibility of overflows even in dry weather.  3.  When in doubt of how to accurately dispose of household products, consult with your local waste management dept. 4.  You'll save money on your water bill AND be a team player at the same time with a mindful approach to how much water you are using.  Also, remember to fix any leaky areas in your home.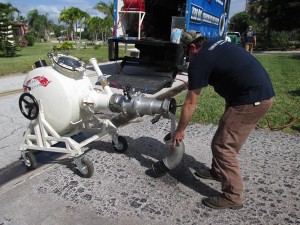 Perma-Liner Industries is here to help you.  Before a problem exists, we can repair and rehabilitate the pipelines in your underground infrastructure saving you time, energy and money.  Since 1999, we have developed state of the art equipment and we specialize in trenchless, Cured in Place Pipe that is eco-friendly.  Call us or go online to www.perma-liner.com to find out how we can assist you.