Residents of Youngstown, please be advised that Mill Creek Park lakes are closed due to sewer overflows attributed to the heavy storms last week.   This closure will be for an undetermined period of time.  Water sample testing also concurred results of E. coli bacteria.  Last year, the City of Youngstown, under careful evaluation, implemented a long term control agenda for discharges into the lakes of Mill Creek.
The sewer enhancement project that has been initiated in cooperation with the EPA will be long lasting. The estimated completion date is leaning towards 2033.  Many people within the Municipality have been working together to find a highly regarded solution to the problem of overflows.  It has become an issue of inconvenience and great concern for the City and our residents. Going forward, we are working toward a common goal to get the situation rectified and do away with the recent health hazards that these overflows have generated.
Perma-Liner Industries is here for you too.  Since 1999, we have developed our top of the line, trenchless pipeline rehabilitation and repair products.  Our Cured in Place technology is what helps keeps our customers well pleased leaving their landscaping intact.  Call us or go online to www.perma-liner.com to find out how we can help you.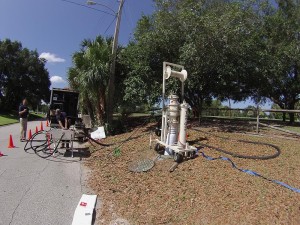 Save the Date!
Mark your calendars because you won't want to miss this!  On August 19th Perma-Liner Industries is hosting a very special event and we'd love to see you!!  We're having our Open House at our facility in Orange, CA. and it's sure to be a great time.  We'll have our excellent staff here to answer all of your questions about Cured-in-Place Pipeline products and our state of the art trenchless technology.  Come out and see live demonstrations, share friendly conversations and gain information.  Meals will be provided.  Please register at no cost: info@perma-liner.com or 1-866-336-2568. Click Here to Register!